In LazyMerch there are several ways to check your listings for registered and pending trademarks. On the one hand there is an extra tool which is integrated in LazyMerch and on the other hand you can test your entered or imported listings directly in the workspace of LazyMerch.
Trademark Checker Tool
With the Trademark Checker Tool you can test any words and phrases that are independent from the loaded listings in the workspace. To do this, click on "Tools" in the toolbar and select "Trademark Checker". This opens a new window with an input field. There you can enter the phrases you want to check.

Found entries will appear in the table below. By clicking on the Serial Number of an entry you will be forwarded to the corresponding entry of the respective patent and trademark office.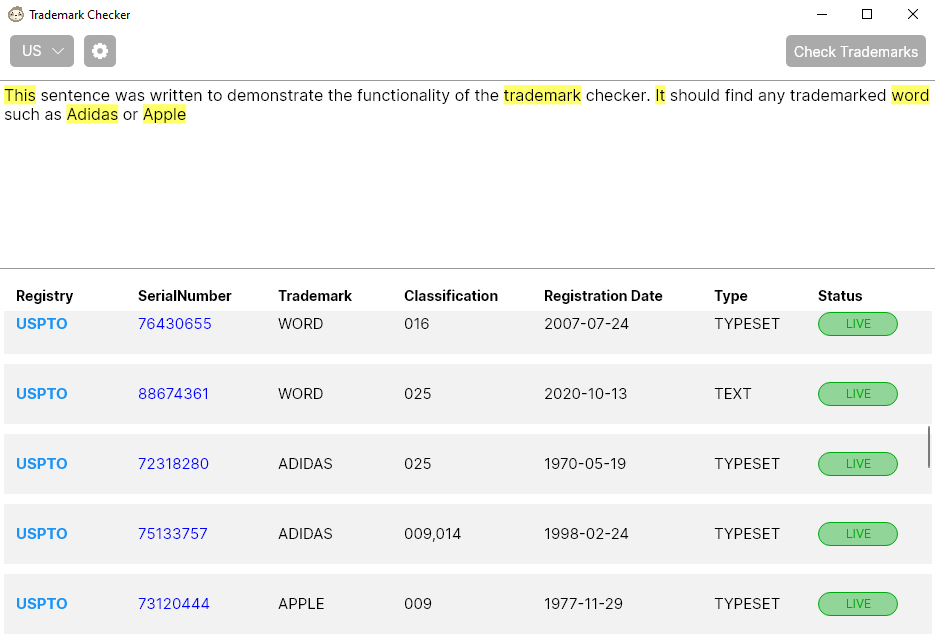 In the upper left corner of the checker you can select which Nice Classification Classes should be checked.

Listing Checker
Another way to check trademarks is to check a specific listing in the workspace of LazyMerch. In the settings of LazyMerch you can define that this TM check should be done initially when importing listings. Manually you can start this check again by clicking the TM icon of the corresponding listing.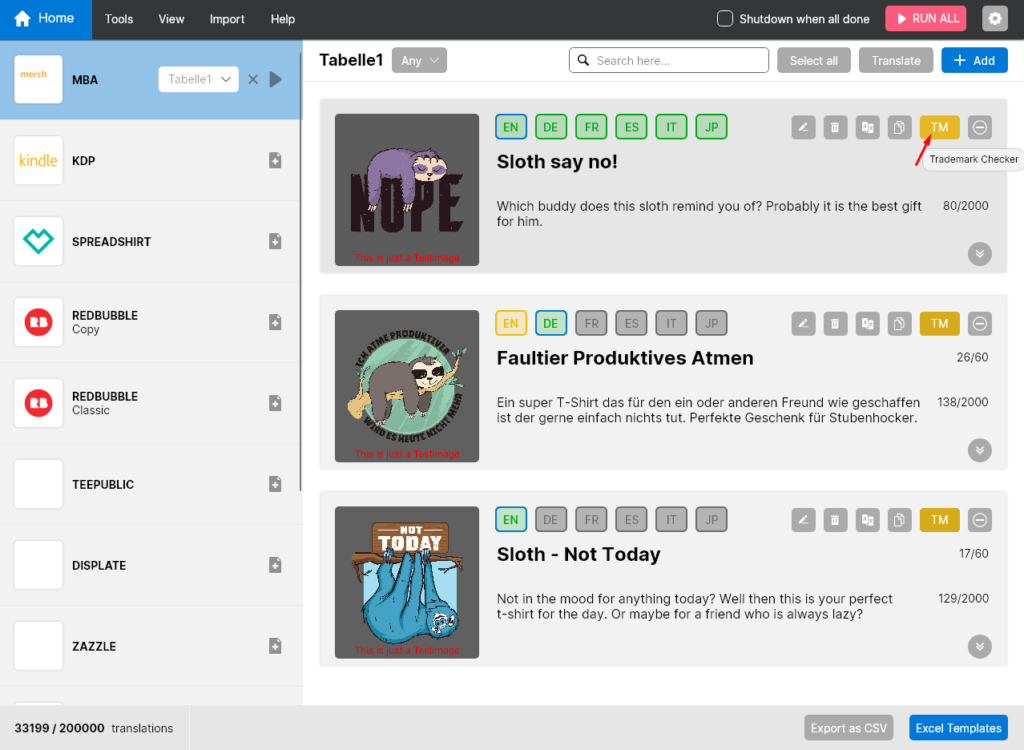 This will open a window that shows you the found trademarks of your listing for your selected regions. In our example, the language tabs "EN" and "DE" show in yellow letters that trademarks were found for the English-speaking and German-speaking regions. If the tabs are green, it means that nothing was found. If they are red, the region could not be checked or the user has disabled the check for this region.