With our Custom Excel Import feature you can use all tables for import to LazyMerch. For example, if you have your own tables that you have created individually for your workflow and write your listings in them. With the Custom Excel Import feature there are almost no limits. It also makes it easier for you to switch to LazyMerch if you already have Excel templates from your work with other tools.
Settings
The settings for the Custom Excel Import can be found in the "Import" tab at the top of the LazyMerch toolbar.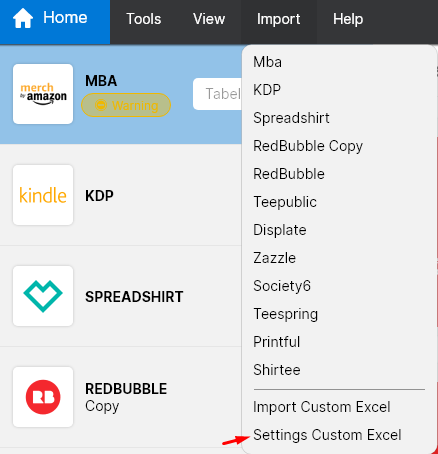 By clicking on "Custom Excel Import Settings" you will get to the window where you can specify your custom Excel tables.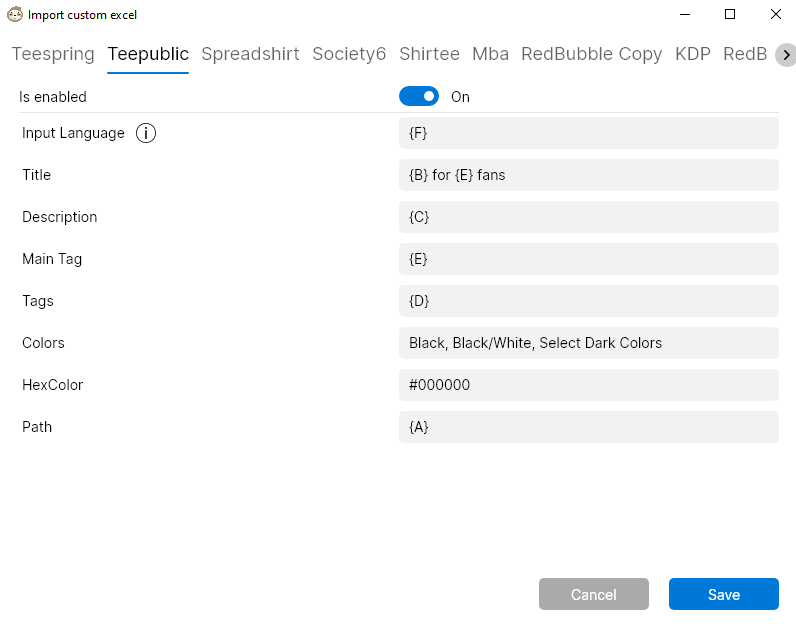 In the example above you can see how such settings could look like for Teepublic. Below you can see the table that serves as the basis for these settings and then the composition of the setting fields is explained.

Single column
When specifying a single column name between two curly brackets, you can refer to the contents of a single column in the table. When importing to LazyMerch, the cell entries from this column would now be loaded into the tool here.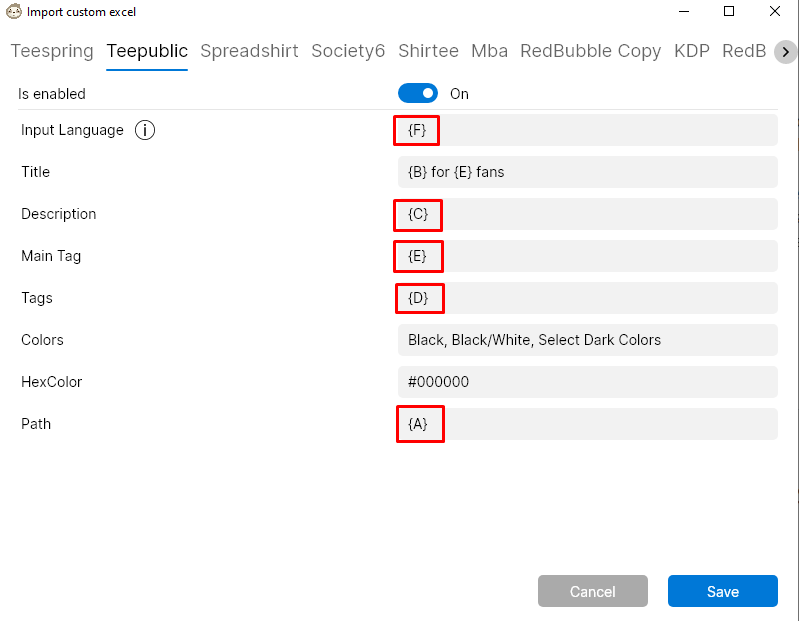 Compound columns
You can merge the values of several cells, so that you get a Description from several column entries for example. Furthermore, you can insert text in the Custom Excel Import Settings to build templates for cloze texts. This is shown in the following screenshot.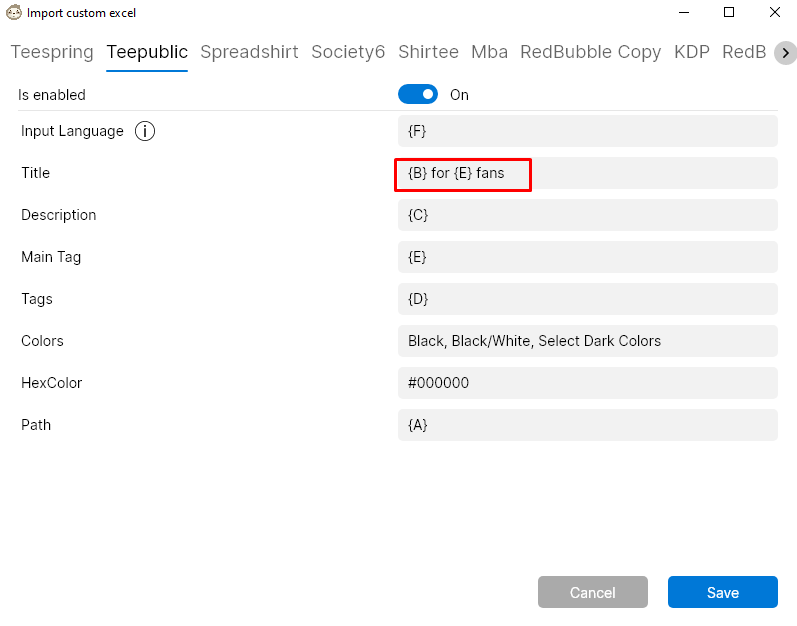 Text information
It is not mandatory that every value to be imported comes from an Excel table. If you know in advance that you prefer to always upload with a specific color, you can specify this value textually directly in the settings, as marked in the following screenshot.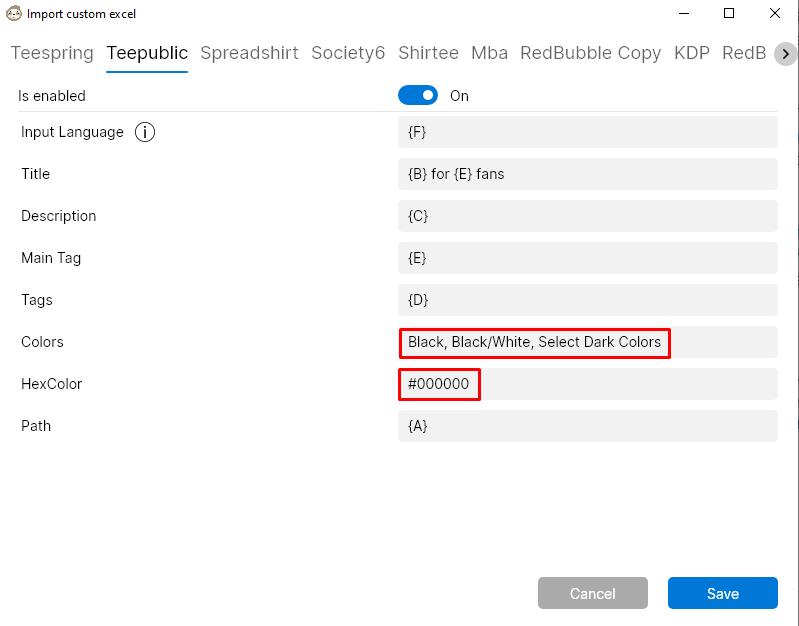 Result
If you have made the settings for your individualized table import, you can select the function "Custom Excel Import" in the toolbar of LazyMerch in the tab "Import" and then select the corresponding table file.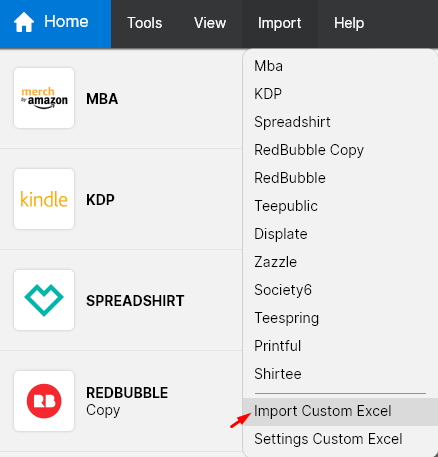 The result after a successful import looks like this: