The dashboard provides you with some helpful features to keep a better overview of your LazyMerch usage patterns and print on demand business. Currently there is a news section, statistics, help center and history page.
News
In the news section you will be presented with news, information and important updates from LazyMerch on an ongoing basis. Furthermore, we post interesting articles and videos that are generally about the POD business and should serve you as a tutorial or source of information.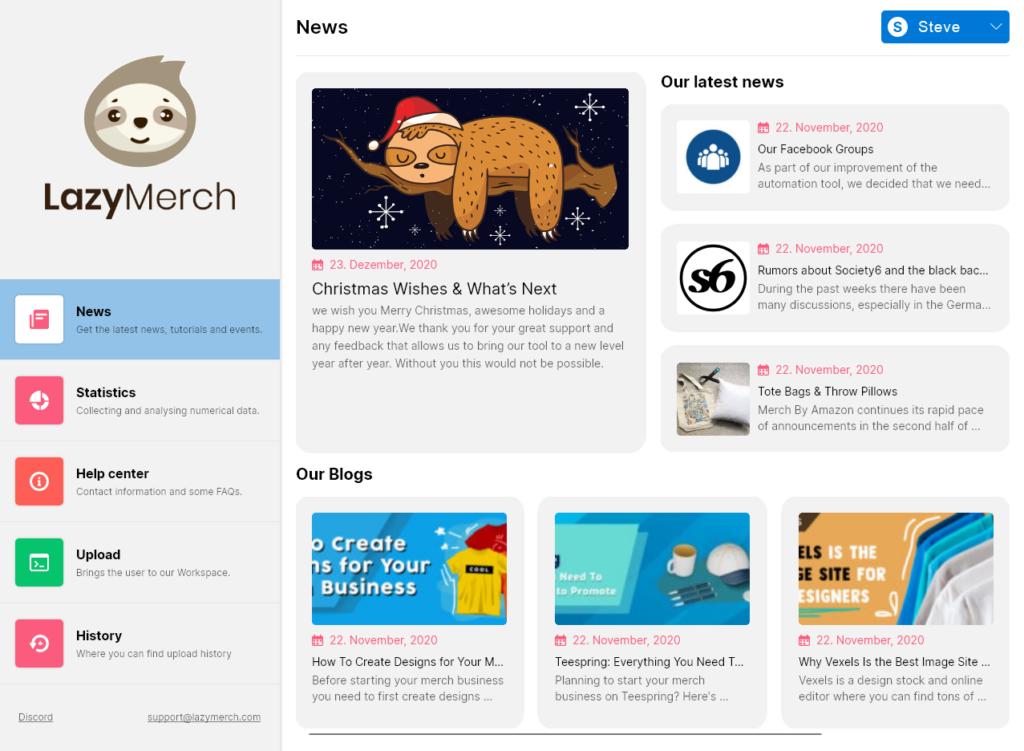 Statistics
On the statistics page some usage statistics of you will be presented visually. So it is possible to see how much you have uploaded over a certain period of time on all or a specific platform, how long the upload takes on average and how many translation characters you have used.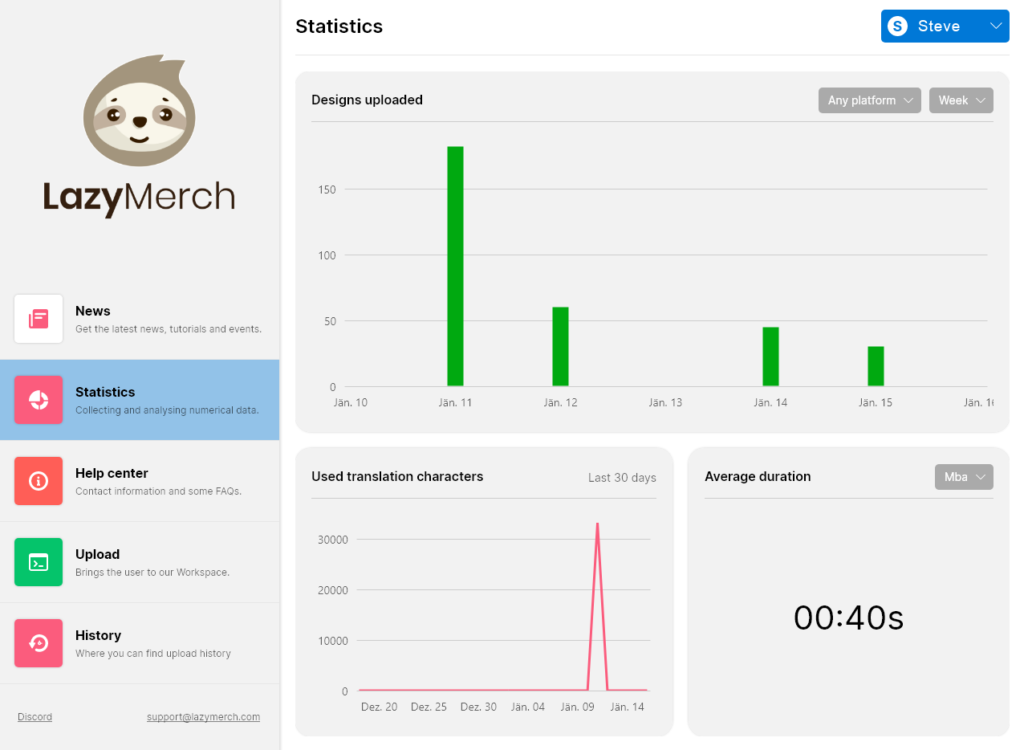 Help Center
In the Help Center you can find information about how to contact us and how to network within the LazyMerch community. There are also some FAQs that may help you with your questions or problems in advance.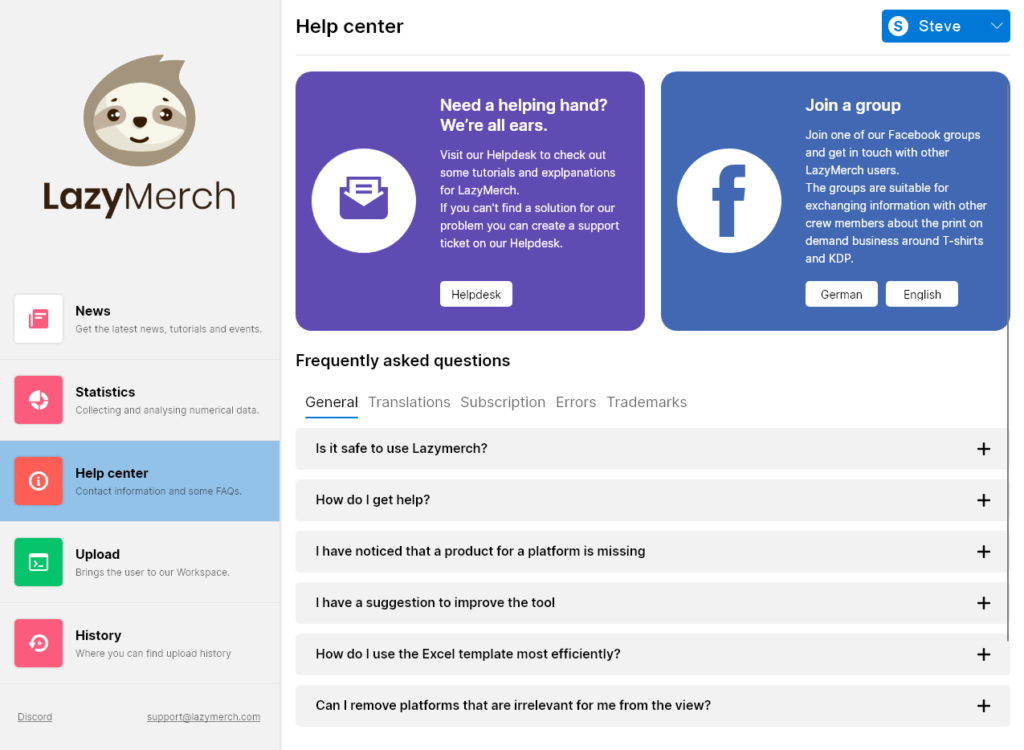 History
On the History page you can see entries from your past uploads. This makes it easier for you to keep track of which designs you uploaded last and if the upload was successful.