In LazyMerch it is possible to change almost all imported or entered data afterwards in the tool. This can be done via our edit window or, if you need to do it quickly, directly in the tool.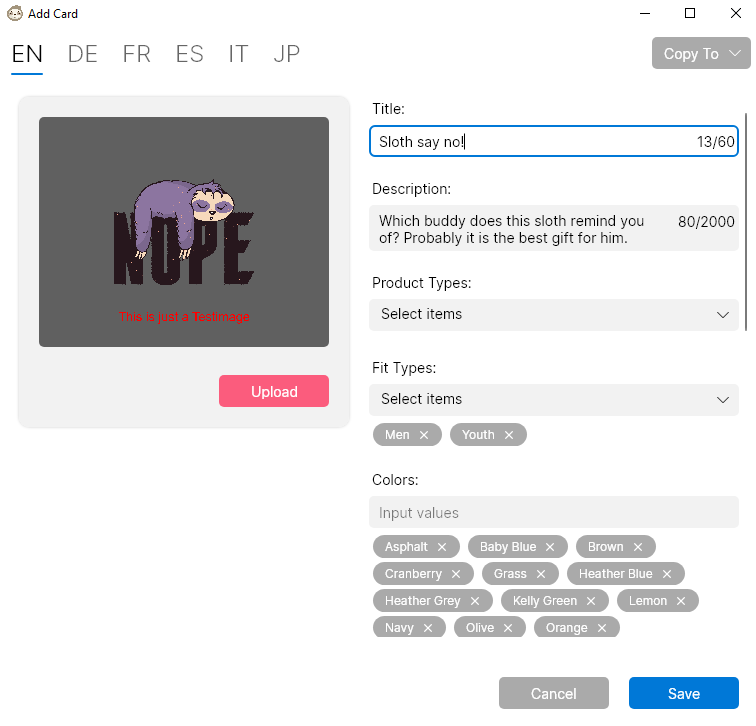 To edit something within the tool without opening the edit window, just click in the area where you want to edit something and let the cursor appear there.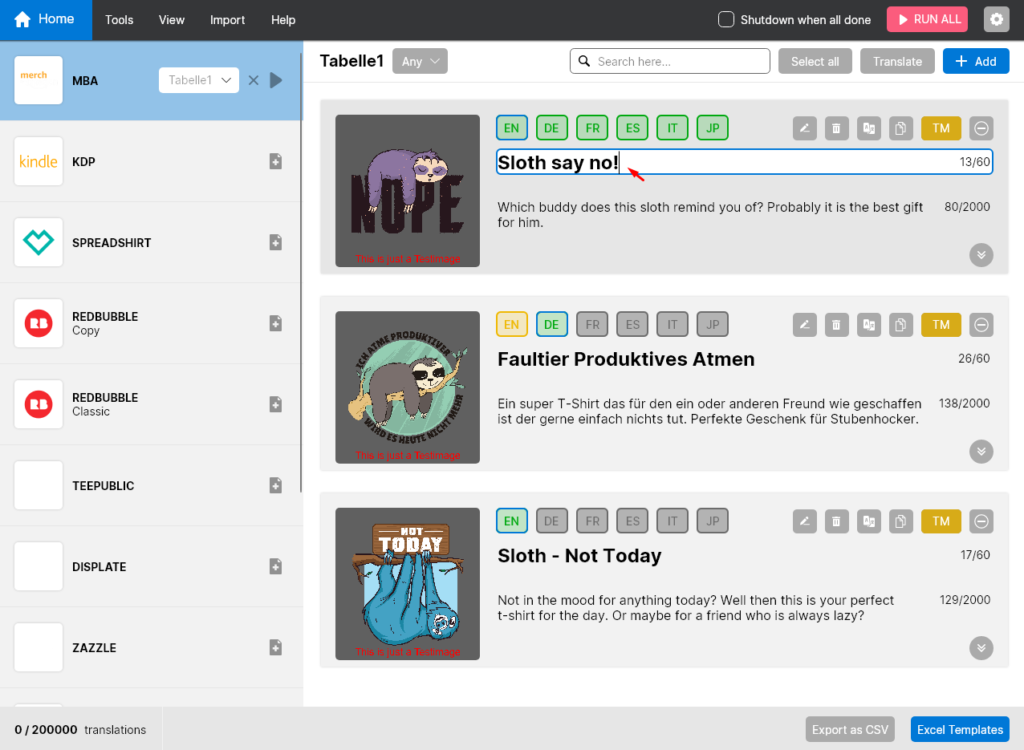 This functionality works for the map view with the preview images as well as for the table view.