With LazyMerch you can easily add your designs and listings to the tool. This does not require any prepared Excel tables, although this is still optionally possible.
To start uploading a design and entering the listing, select the desired platform in the workspace and click "Add".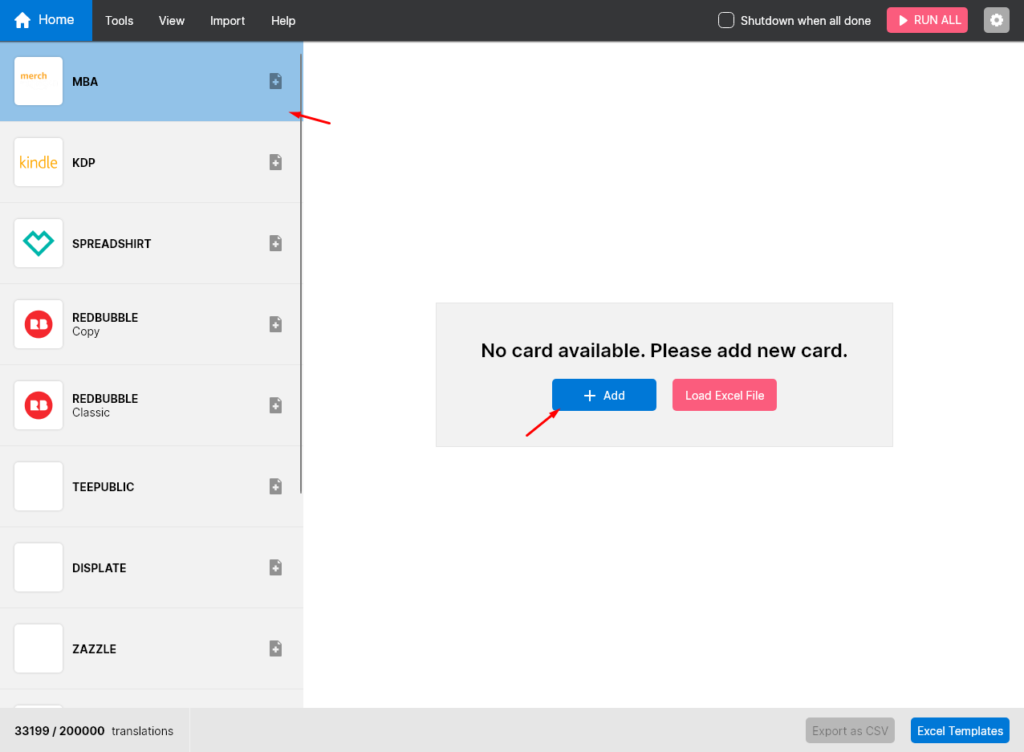 This will open another window where you can enter all the necessary information for uploading to this platform. In the following example, this is shown by writing a listing for the Merch by Amazon platform.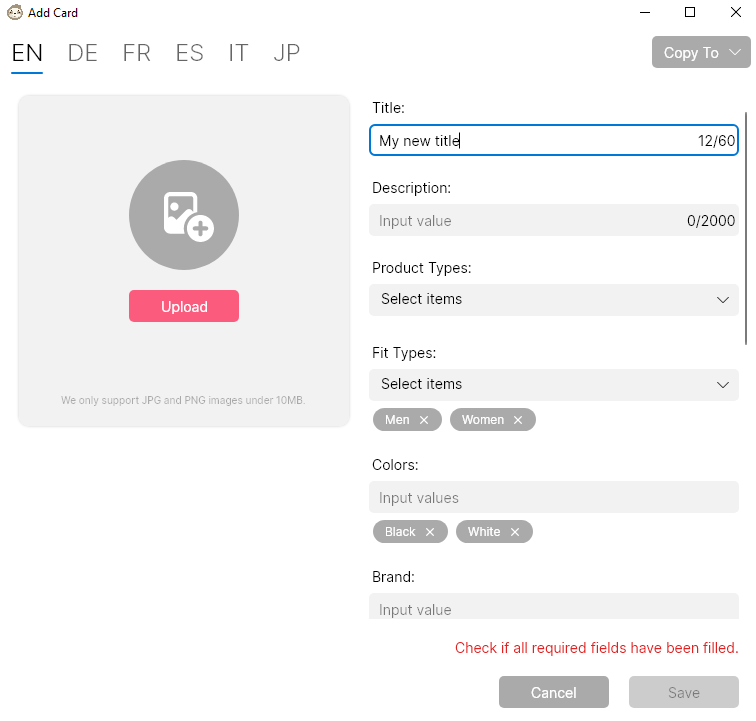 The tab bar of the window shows language abbreviations that you can select. These represent the target languages for the marketplaces. If you are in the "EN" tab, you can create a listing for amazon.com and amazon.co.uk. If you want to upload to amazon.de, for example, you select the "DE" language tab to be able to enter a German listing there.
On the left side of the window you can add a design by clicking on "Upload".
By means of character counting functions, dropdown selection options and warnings, you are guided through the creation of the listing for MBA, so that you end up with a correct and valid listing for the upload.